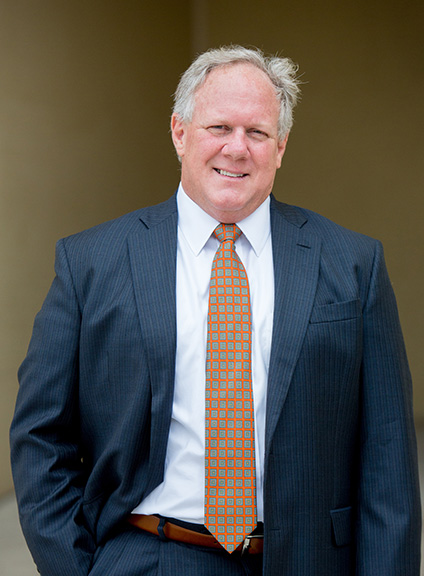 Before forming Burlington & Rockenbach, P.A., Bard practiced for three insurance defense law firms in St. Petersburg, Clearwater and West Palm Beach. He started handling appeals early in his career and since then has over 250 published decisions. He is an avid road cyclist, cook and enjoys all things involving boats.
Education
University of Florida, B.S., Accounting
Stetson University College of Law, J.D.
Bar Admissions
The Florida Bar, 1988
United States District Court, Southern District of Florida
United States District Court, Middle District of Florida
United States Eleventh Circuit Court of Appeals
Unites States Supreme Court
Memberships
Palm Beach County Bar Association
Technology Committee, 1997-2017
Florida Justice Association, 2005 - Present
Chairman, Appellate Practice Section 2013-14
Palm Beach County Justice Association. 2005 - Present
Board Certification
Board Certified by The Florida Bar in Appellate Practice, 1995 to present
Awards and Recognition
Florida Super Lawyers, 2008-2017
Finalist – Most Effective Lawyers (Appellate Practice), 2009, Daily Business Review
S. Victor Tipton Award for Legal Writing, 2007
2014 U.S. News - Best Lawyers Tier 1 Ranking of Best Law Firms
Publications and Presentations
The Difficult Concept of "Suggesting" a Death,
The Journal of the Florida Justice Association, March/April 2018
An End to Medicaid Reimbursement Overreaching,
The Academy of Florida Trial Lawyers Journal, May 2006
Spoliation of Evidence: A Double-Edged Sword,
The Florida Bar Journal, November 2001
The Practical Limitations of the Economic Loss Rule,
The Florida Bar Journal, November 1995
Presenter, Workhorse Seminar, Florida Justice Association March 2017
Presenter, Masters of Justice Seminar, Florida Justice Association, 2015
Presenter, Masters of Justice Seminar, Florida Justice Association, 2014
Representative Cases
Paton v. GEICO Gen. Ins. Co., 190 So. 3d 1047, 1048 (Fla. 2016)
R.J. Reynolds Tobacco Co. v. Ciccone, 190 So. 3d 1028 (Fla. 2016)
Kitroser v. Hurt, 85 So. 3d 1084 (Fla. 2012)
Goheagan v. Am. Vehicle Ins. Co., 107 So. 3d 433 (Fla. 4th DCA 2012)
Philip Morris USA, Inc. v. Barbanell, 100 So. 3d 152 (Fla. 4th DCA 2012)
Gamsen v. State Farm Fire & Cas. Co., 68 So. 3d 290, 293 (Fla. 4th DCA 2011)
U.S. v. Stevens, 994 So.2d 1062 (Fla. 2008)
Kirton v. Fields, 997 So. 2d 349 (Fla. 2008)
Assurance Co. of Am. v. Lucas Waterproofing Co., Inc., 581 F. Supp. 2d 1201, 1214 (S.D. Fla. 2008)
Ass'n of Disabled Americans v. Neptune Designs, Inc., 469 F.3d 1357, 1359 (11th Cir. 2006)