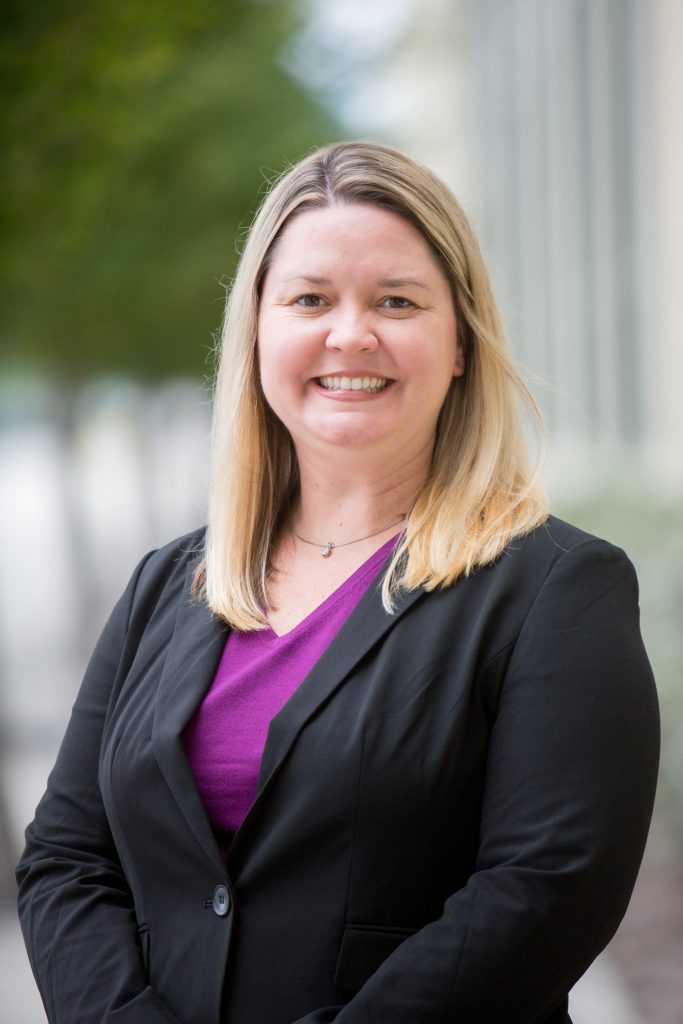 Nichole joined Burlington & Rockenbach, P.A. as an associate in 2009.  She practices civil appellate law and provides trial support.
Before entering private practice, Nichole worked as a judicial clerk for Judge Gary M. Farmer of the Fourth District Court of Appeal in West Palm Beach.
While in law school, Nichole was a member of several student organizations, including the Public Interest Law Society and the International Law Students' Association. She served as a law clerk for one year at a prominent statewide civil firm. She was also a research assistant for the Professor Michael J. Dale. She received a public service fellowship to spend one summer interning with the Guardian ad Litem Program. In college, Nichole's majors were Marketing and Multinational Business Operations.
Nichole is a native Floridian and grew up in Central Florida.  She and her husband, Fred, have two children, Brady and Violet.
Education
Florida State University, B.S., Business
Nova Southeastern University, Shepard Broad Law Center, J.D., with honors
Bar Admissions
The Florida Bar
United States District Court, Southern District of Florida
Memberships
Palm Beach County Bar Association
     Appellate Practice Committee Member 2014-2019
     Judicial Relations Committee, Member 2014-2019
Co-Chair, 2017-2019

Programming Subcommittee, Chair, 2016-2017

Judicial Luncheons Subcommittee, Co-Chair, 2016-2017
    Membership Committee, Co-Chair, 2018 - 2019
    Bench Bar Committee, Appellate Chair/Co-Chair, 2015, 2017
Florida Justice Association
Palm Beach County Justice Association
Florida Association for Women Lawyers
Judicial Nominating Commission Oversight Committee, Chair, 2017-2018
Florida Association of Women Lawyers, Palm Beach County Chapter
PACE Committee, Chair, 2017-2019
Board Certification
Board certified by The Florida Bar in Appellate Practice, 2014 to present
Awards and Recognition
Rising Star in Appellate Practice 2016-2017 by Florida Super Lawyers
Finalist – Most Effective Lawyers (Appellate Practice), 2015, Daily Business Review
Publications and Presentations
Presenter, Florida Justice Association Collateral Sources Webinar, speaking about collateral source issues that arise in medical malpractice arbitration as well as the Florida Supreme Court decision in Joerg v. State Farm.
Panelist, Appellate Practice in the Fourth District Court of Appeal A-Z, put on by the Appellate Practice Committee of the Palm Beach County Bar Association.
Moderator, Juror Troubles, luncheon seminar hosted by the Palm Beach County Bar Association addressing juror misconduct.
Representative Cases
Feller v. R.J. Reynolds Tobacco Co., 240 So. 3d 61 (Fla. 3d DCA, 2018)
Wichmann v. Conrad & Scherer, LLP, 237 So. 3d 1018 (Fla. 4th DCA, 2018)
N. Broward Hosp. Dist. v. Kalitan, 219 So. 3d 49 (Fla. 2017)
Green v. State Farm Mut. Auto. Ins. Co., 225 So. 3d 229 (Fla. 4th DCA 2017)
Allen v. Montalvan, 201 So.3d 705 (Fla. 4th DCA 2016)
Banner v. Law Office of David J. Stern, P.A., 198 So.3d 1133 (Fla. 4th DCA 2016)
Zelman v. Zelman, 170 So.3d 838 (Fla. 4th DCA 2015)
N. Broward Hosp. Dist. v. Kalitan, 174 So.3d 403 (Fla. 4th DCA 2015)
Garcon v. Florida Agency for Health Care Admin., 150 So.3d 1101 (Fla. 2014)
Racetrac Petroleum, Inc. v. Sewell, 150 So.3d 1247 (Fla. 3d DCA 2014)
Pembroke Lakes Mall Ltd. v. McGruder, 137 So.3d 418 (Fla. 4th DCA 2014)
Law Offices of David J. Stern, P.A. v. Hewitt, 106 So.3d 489 (Fla. 4th DCA 2013)
Herrera v. Moustafa, 96 So.3d 1020 (Fla. 4th DCA 2012)
Burt v. United Parcel Serv., Inc., 92 So.3d 302 (Fla. 4th DCA 2012)
Vanalstine v. Palms W. Hosp., L.P., 90 So.3d 990 (Fla. 4th DCA 2012)